Plumbright cc.
Plumbright cc is a small well established retail plumbing materials supplier based in Margate and now trading in it's 23rd year. The company was started by Chris Georgiades and Dave Peters. In 2005 Dave retired and the company is now owned and run by Chris and Elize.
Why choose us?
Chris has been in the building / plumbing trade since 1975. Elize started her trade in the plumbing retail business in 1980 only to progress onto the credit / admin side of things. Between the two of them they will be able to sort out all your needs with regards to plumbing material and close off the deal with the correct VAT registered paperwork. We also deliver in a 50km radius. We can do bulk direct deliveries anywhere in South Africa.
Pricing.
We don't charge for quotations and base all our prices on market related quality approved products. We also do not "price match", but will take a second look at a "apples for apples" based "job". We do not compete with the "import" market and try to stay "proudly South African" Our aim is to continue to be the best local supplier. Honesty is our big policy!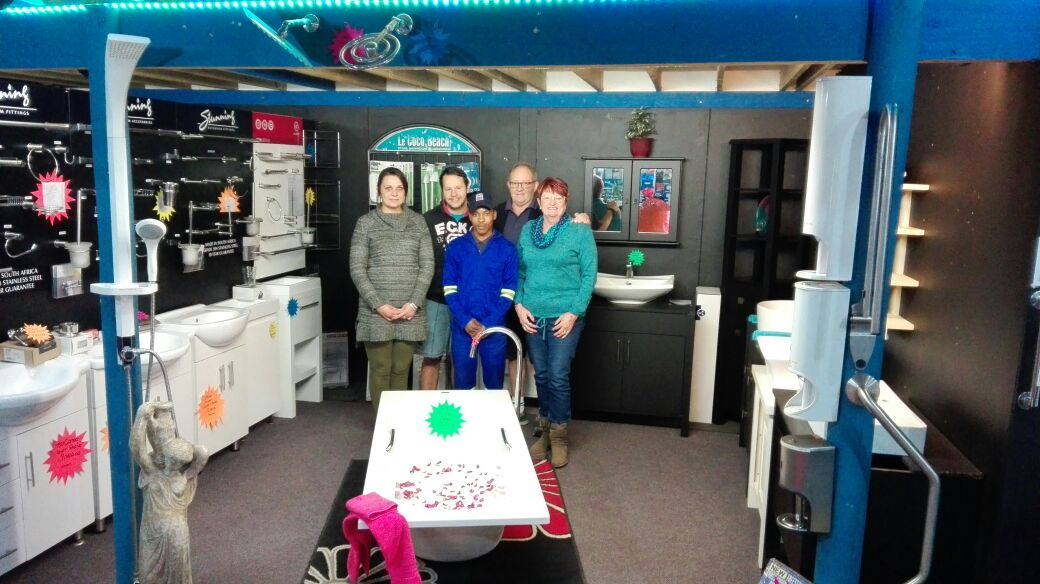 Helping you with a smile